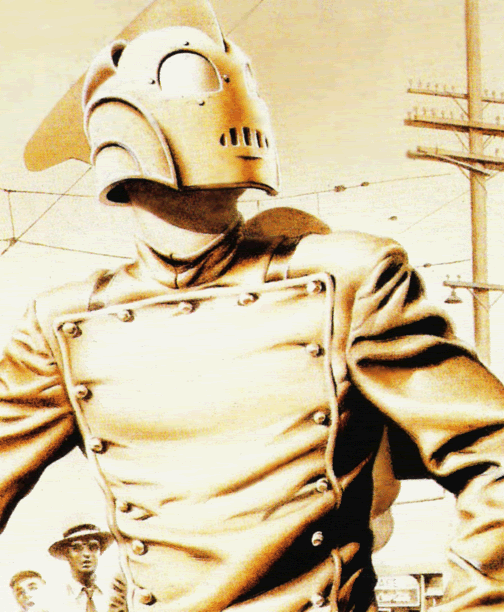 Just found out Dave Stevens passed away yesterday. This is incredibly sad news. I'm a huge fan of the Rocketeer, and of his art in general. He was a sharp guy by all accounts, and naturally I felt intimidated by him but still managed to get a sketch of the Rocketeer's helmet out of him back in the day, which I treasure. If I'd been thinking I might have asked for The Bulldog Cafe or gone back for a sketch of it later on, he's the reason I first heard of it, but I got stupid in the presence of greatness. Ah, but the Rocketeer. Coolest looking comic book hero ever. In my house growing up there was a pin-up from The Rocketeer comic hanging up in my hallway, though I didn't know who had done it at the time.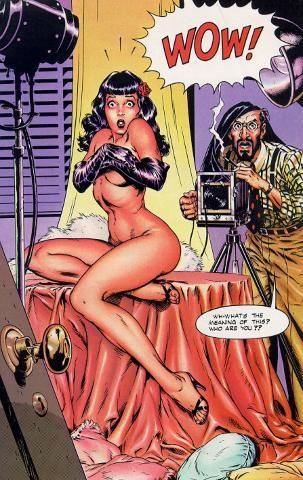 Betty's expression is just adorable. The piece is naughty, but still totally classy. I loved that. I just wish I'd have been articulate enough to gush at him coherently, but I never would have thought his time would be so limited. They just don't make artists like that anymore.
Rest in Peace, Mr. Stevens.